Person to person – we take it all very personally
MedPack develops, coordinates and supervises all pharmaceutical services for your facility. We manage your billing, medical records, regulatory compliance, data analysis, staff education, Medicare D insurance plans and more – all with uncompromising commitment to the individual who matters most: your client.
Our flexible and customizable programs include:
Pharmaceutical Care Services
Intravenous Therapy
Formulary Management
Data Analysis
Continuing Education for Facility Staff
We operate 7 days a week, 365 days a year with daily delivery plus after-hour emergency service within 4 hours of contact.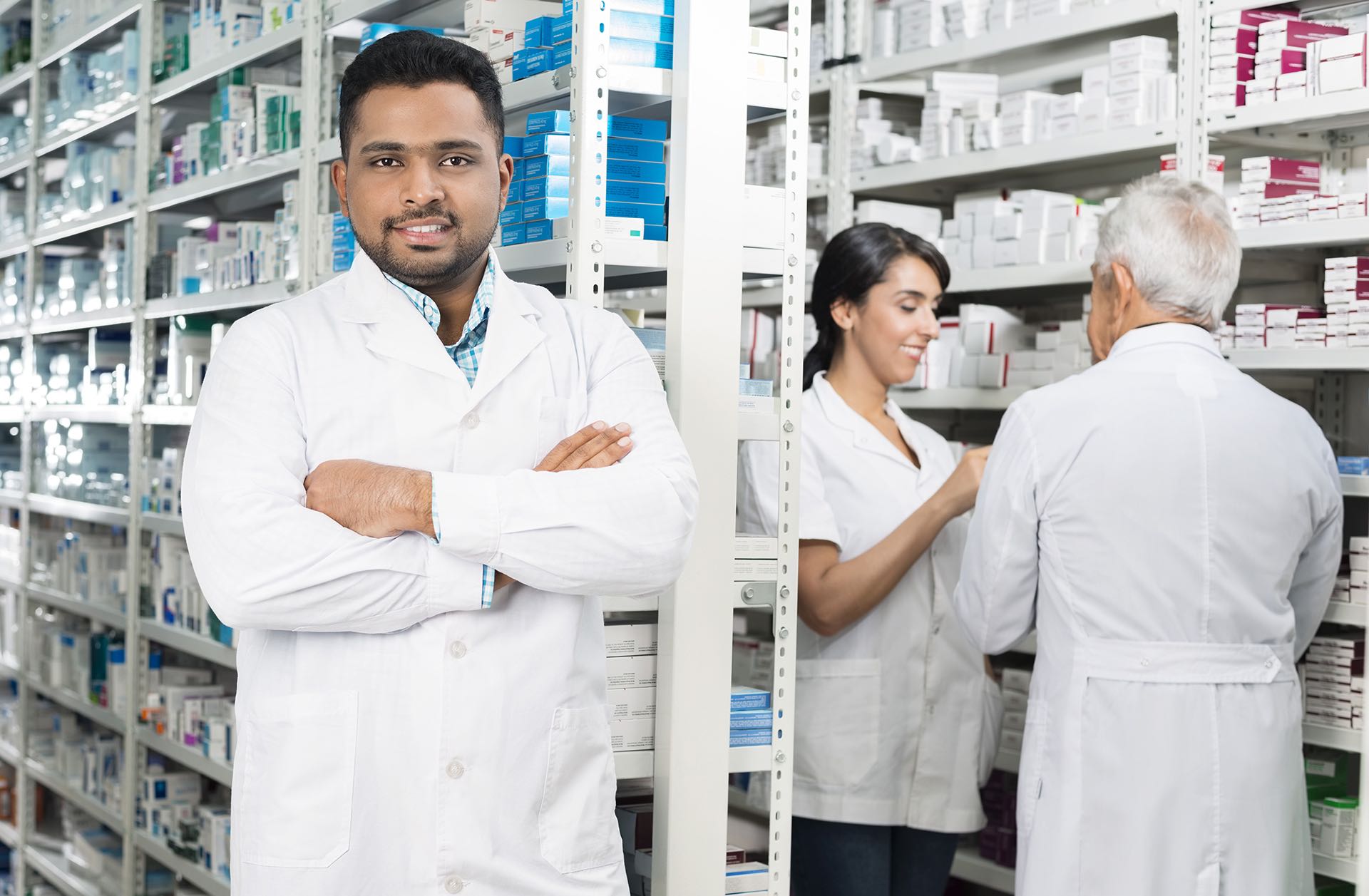 We use automated and innovative technology to deliver exceptional products without human error.
Our Robotic Automation Technology, featured right, has the following benefits:
Barcoded technology takes away the human error factor. It provides for 100% accuracy in the dispensed medications
Automation significantly increases the speed of dispensing, allowing for a much greater volume of prescriptions to be filled daily
MedPack medication packets can increase patient adherence rates up to 95% for clinically complex patients which greatly increases patient outcomes
MedPack medication packets can decrease by 50% med pass times for caregivers which can free them up for other important clinical tasks
Robotic Automation enhances pharmacy workflow to free up clinical staff for patient counseling to improve patient care
Barcoded MedPack medication packets ensure that the caregiver when administering the medication gives the right dose to the right patient at the right time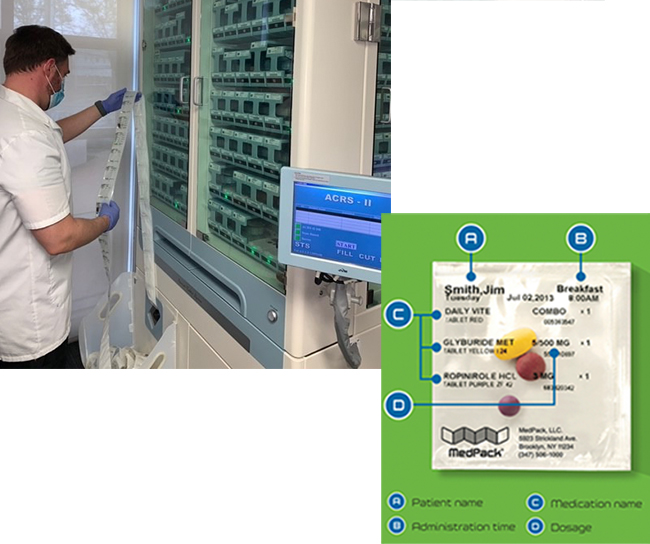 Our quality assurance system goes well beyond industry standards: VerifyPlus
MedPack's standards of professionalism and sensitivity are the common denominator shared by our entire staff. We are a team that works seamlessly with your facility and administration staff to achieve and maintain an individualized, client-focused and client-sensitive approach.
Our pharmacists have an average of 15 years of LTC experience. As such, they have a profound knowledge and understanding of the clients we serve.
Your bottom line is our bottom line
MedPack's belief in efficiency, professionalism and error elimination is the surest way to achieve affordability. At MedPack, we have fine-tuned every aspect of operation and every element of interaction with your operation and personnel. The result is cost control that you and your patients can count on with no compromise in quality and service. We assure you of increased on-site availability of medications, formulary controls, education and training, and the most user-friendly medication packaging and dosage options.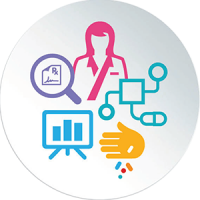 Let's Get Acquainted
We invite you to explore and experience the benefits of a relationship with MedPack. Discover what our many clients know and now take for granted, that maximum professionalism, superior service and a relentless eye on detail are indeed how we perfect your way to cost control. Contact us TODAY!